Convenient and cost-effective management and administration of employee healthcare benefits programmes and of health insurance programmes by insurance companies.
Our Third Party Administration combine advanced technology and cutting edge claims processing system to establish an efficient claims administration process that will ensure timely processing of claims and settlement. Furthermore, by leveraging on our integrated business intelligence and analytics platform, we able to organize and analyze data to obtain insights on healthcare service and utilization patterns, which presents opportunities for cost savings for our clients.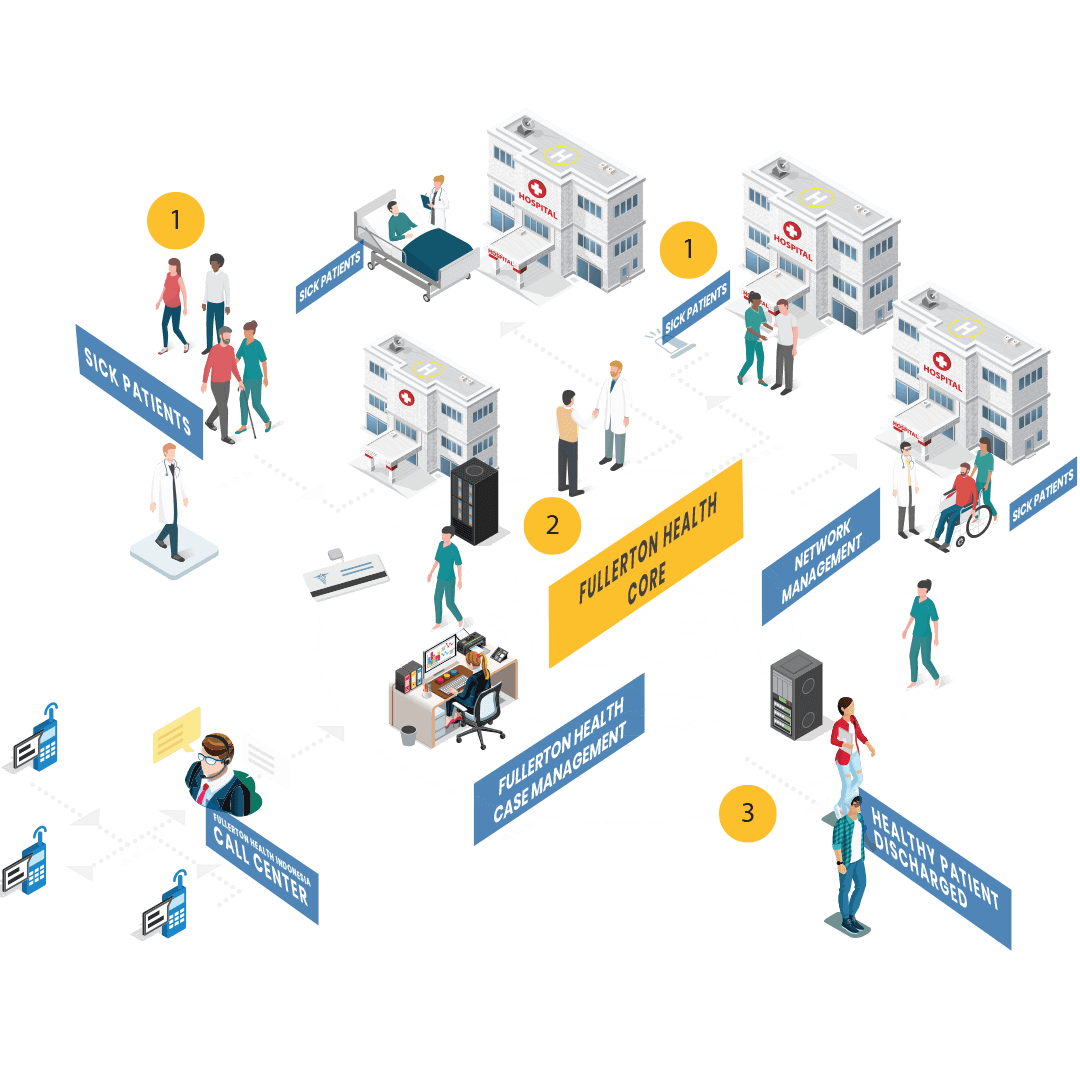 Our healthcare professionals work with our network of medical providers round the clock to make sure that patients are well cared for and are able to be discharged upon recovery. They also work with hospital providers to make sure the bills are accurate for timely discharge of patients.